Legal Complaints - Complaints against Solicitors, Barristers and other Lawyers
When you instruct a Solicitor or other lawyer and you place your trust and faith in them only to be let down it can cause a significant amount of distress and anxiety. If the Solicitor or other Lawyer has failed to deliver a reasonable standard of service and this has impacted upon your matter you will rightly feel aggrieved and you would be justified in raising a complaint with the firm. However as explained below it is very important that you realise that the resolution of a complaint or the acceptance of an award by the legal Ombudsman is likely to be legally binding and prevent you from bringing a subsequent professional negligence claim, even if you have suffered financial losses far in excess of what you will recover through your complaint or an award from the Legal Ombudsman.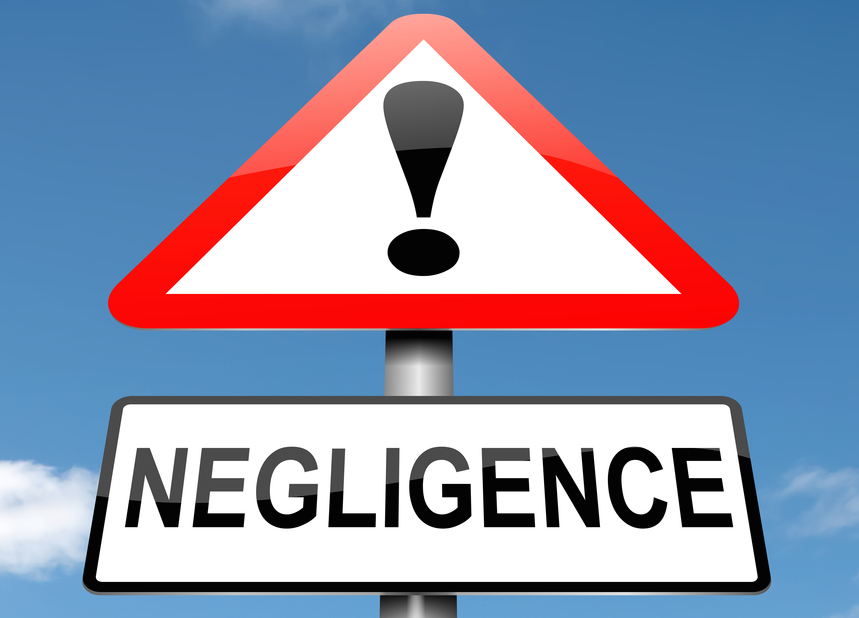 All legal firms and practitioners including Solicitors and Barristers are obliged to have an internal complaints procedure and if a formal complaint is raised with them they ought to respond to your complaint in accordance with their complaints procedure and provide a final response to your complaint within 8 weeks. Although you also have the right to refer your complaint to the Legal Ombudsman it is unlikely that the Legal Ombudsman will deal with the complaint unless the legal firm has been given the opportunity to respond within their own complaints procedure and provide a final response within 8 weeks. However, once you have a final response or 8 weeks have expired and you have not received one you should then be able to refer your complaint to the Legal Ombudsman.
In these circumstances when a complaint is made the Solicitor or legal practitioner will usually respond in writing to your complaint and sometimes offer to resolve it. If it is accepted that the service provided by the legal practitioner has fallen short of the required standard often a small reduction in fees or a modest amount of compensation for distress will be offered to you. If this is not satisfactory and you refer the matter to the Legal Ombudsman they will carry out their own investigation and may seek to encourage the parties to negotiate a resolution to the complaint. If the Solicitor or firm complained about makes an offer which you refuse but the Conciliation Officer considers it to be reasonable it is likely that the Legal Ombudsman will close his investigation. If the matter cannot be resolved by negotiation the complaint will be referred for decision by the Ombudsman, usually but not always on the basis of a report prepared by the investigating caseworker.
The Legal Ombudsman makes decisions and awards on the basis of what is reasonable and does not have to follow strict legal principles. This theoretically could result in an award of compensation far in excess of what could be recovered as a matter of law in the Courts, however, in practice substantial awards for financial losses are rarely made by the Legal Ombudsman and it is more likely that modest amounts in respect of distress and inconvenience will be awarded. The Courts do not often award damages for distress and inconvenience and will not do so for the distress caused by the problems of the legal process itself even if these are connected to the negligence of your lawyer. However, it is not possible to go to the Legal Ombudsman for an award for distress and inconvenience and then go on to sue in the Courts for your financial losses as any settlement or award through your complaint or determined by the Legal Ombudsman are considered to be legally binding and you cannot raise the same matters again in a second claim through the Courts.
It is therefore very important to consider very carefully whether you have a valuable professional negligence case before you decide to accept any resolution to a complaint or an award by the Legal Ombudsman, to avoid losing your right to bring the professional negligence claim by accepting the resolution of your complaint.
If you have or might have suffered significant financial losses, including any down value in your property, as a result of your Solicitor or other Lawyer's negligence it is important that you have your case assessed by a specialist legal team experienced in professional negligence claims against Solicitors and other Lawyers.
| | |
| --- | --- |
| Solicitors Negligence | Advice Centres and firms |
| Barristers | Trade Unions and Legal Advisers |
| Other Lawyers | Commercial |
| Clinical(Medical) Negligence | Conveyancing/Property |
| Criminal | Employment |
| Disputes & Litigation | Estates and Trusts |
| Family | Personal Injury |
| Failing to issue/serve a valid Claim | Land or Property Advice |
| Failing to Obtain Evidence | Limitation Dates and Time Limits |
| Matrimonial Assets Advice | Time Barred Claims |
| Under-settled Claims | Under-valued Claims |
| Part 36 or Offers Advice | Procedural Errors |
Why Us?
It is important to use an experienced team when it comes to making any sort of claim against a Solicitor or other legal professional because these cases are often complex and difficult and the Solicitors and lawyers Insurer's will use many legal arguments to challenge your claim.
Our team specialise in professional negligence claims against Solicitors and other lawyers, which means that whatever type of claim you need to make we can help. All of our professional negligence cases are against Solicitors and other lawyers. With over 25 years experience in pursuing Solicitors negligence claims from all around England and Wales you can feel sure that our team of legal experts can help you get the compensation you deserve.
We have experience of dealing with cases involving many different subject matters both advisory and transactional and in addition to the expertise of our Solicitors we are able to rely upon the additional expertise of specialist Counsel and other experts appropriate for your case, from our contacts built up over many years. We have a lot of experience in complex cases, which means that whether your claim involves Solicitors, Barristers or other legal professionals your claim will be in safe hands.
Costs Involved
When it comes to getting the legal advice and support you need we understand the cost is the last thing you want to worry about! We offer everyone a free assessment over the telephone or via email and will even give you advice there and then if we can! Moving on from that if your claim is good enough we'll give you no win no fee funding – so you only pay solicitor fees if you make a successful claim and most of your costs can be recovered from the losing party!
What Next?
With most legal matters It is better to take action sooner rather than later. We know that contacting a Solicitor can create anxiety itself, which is why you can contact us without obligation
.
We are committed to protecting your information and privacy in accordance with the law and will only use your information for the purposes of dealing with your enquiry and in accordance with our Privacy Policy, which can be found by clicking on this link.
Call us on 0800 043 9981 or dial 0333 577 0172 if calling from a mobile.
Complete a Free Online Enquiry or contact us via email on enquiry@matthewwilkinson.co.uk we'll have a no obligation chat with you about what you need and what you hope to achieve. We'll happily answer any questions or queries you have and give you advice on how to progress your matter.
You can be sure if you contact us that whatever you ask us to do for you will be handled professionally and efficiently, so you can get the best outcome possible without any of the hassle.