Professional Negligence Claims Against Conveyancers
Conveyancing/Property Solicitors Professional Negligence Claims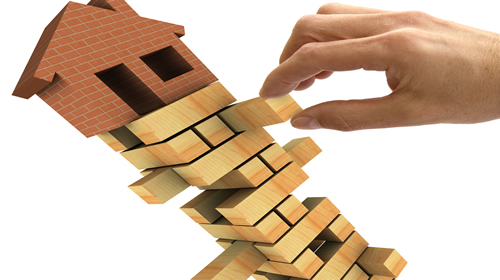 If you have suffered a loss through negligent Conveyancing or other property services it can be particularly stressful as many such cases involve your dwelling, which is often your most valuable asset. It can also be precious in many other ways, not least because it is your home, providing accommodation and security for your family. When things go wrong it can be very traumatic and stressful and it can seem very difficult and daunting to obtain legal redress for your loss. We specialist in professional negligence claims against solicitors. We can advise you today whether you may be able to make a claim for compensation.
There are many other types of cases where negligent conveyancing or property services can cause a loss where it does not necessarily involve your dwelling but the financial and emotional consequences can still be severe and the prospect of recovering your losses or resolving your legal problems can seem very difficult to achieve.
Solicitors are involved in many thousands of transactions each year and unfortunately there are some cases where there are errors and the Client sustains a loss.
If you believe that your conveyancing solicitor has been negligent, please contact us urgently.
Call us on 0800 043 9981 or dial 0333 577 0172 if calling from a mobile or complete a Free Online Enquiry. We deal with numerous professional negligence claims against conveyancers so will be able to advise you promptly on your rights and options.
"I can definitely recommend Matthew Wilkinson, Solicitor, who did work on my behalf a couple of years ago. It was a fairly complex and extremely concerning matter, with respect to the negligence of another solicitor relating to a conveyancing process and it was handled to a satisfactory conclusion.
Throughout the process Mr. Wilkinson was informative and provided confidence that matters were being dealt with accordingly.
Having completed the issue now, and being aware of the process, it is absolutely clear to me that it is vital to have someone of the right caliber to represent you, especially when dealing with a grievance against another firm of solicitors."
Mr. W, Leeds
Types of Conveyancing Negligence By Solicitors
Most cases involve the purchase of property and the failure to adequately investigate the title and matters affecting the property leading to a loss, but negligence can also occur on a sale, or other transaction, or in respect of advice given about Property matters. The variety is almost limitless but the main types of Conveyancing/Property Solicitors Negligence include:
"Matthew Wilkinson gave a superb service in bringing a very complicated negligence case to a conclusion. I was able to speak with him promptly on every occasion. Personally I would not hesitate in recommending his services.
Thank you!"
Mr F, Cambridgeshire.
| | |
| --- | --- |
| Failure re Investigation of a Good Title | Advice about matters affecting the property |
| Adverse existing or new Restrictive Covenants | Missing Planning Permission |
| Adverse Rights of way | Missing Rights of way |
| Adverse Easements or rights | No Planning Permission for a new property |
| No Building Regulation Certificate for part | No Building Regulation Certificate for Property |
| Missing Easements or rights | Provisions for maintenance of roads and sewers |
| The proximity of a Coal mine or Shaft | No obligation to build in a Building contract |
| Planning or Environmental issues | Information given by Sellers or in search results |
| Failure in a Leasehold purchase to establish that the terms of the lease are satisfactory | Seller's Replies or Search results call out for further enquiries but never made |
| No obligation/security to build for a new propertyin exchange for the sale of some land | Failing to carry out the usual searches and enquiries |
| Property or part not within the Seller's title | Missing Listed Building Consent |
| Missing out important provisions from the Contract or Deed | Reliance on Assurances/representations/ Indemnity Policies that do not cover the loss |
| Wrong/no advice about the meaning and effect of Contract/Transfer/Deed | Failing to register your purchase or lease at the Land Registry on time or at all |
| Missing rights/protection on a sale off of part | Failing to obtain necessary consents |
| Missing Consents for Change of Use | No NHBC Guarantee or Architect's certificate |
| Failure to define boundaries on a sale or purchase of part only | Including the wrong provisions or words in the Contract or Deed |
| Failure re advice about Completion Notices | Mistaken sale of all or part of your land |
| Acting without authority including from one joint owner | Conflicts of Interest |
| Failure re advice about Overage provisions | Failing to raise Requisitions on Title |
| Failing to ensure removal of a Registered Charge or Mortgage | Failing to register a Mortgage or Charge at Companies House on time |
| Failing to register a Mortgage or Charge at the Land Registry on time or at all | Failing to follow the Mortgagees instructions including those set out in the CML Handbook |
| Failure to advise on Surveys and Valuations | Failures on Equity Release or Lease/Tenancy back cases |
| Failure to advise re Underpinning | Failures in Contract Races |
| Failures re Joint sales and purchases | Failure to protect vulnerable Clients |
| Failure re a Solicitor's Undertaking to pay off the Seller's Mortgages or Financial Charges | Failing to advise correctly about the negligence of a previous Solicitor |
It is very important that you choose a Solicitor with sufficient knowhow and experience in dealing with similar professional negligence cases against Solicitors.
Why Us ?
Firstly, we have dealt with these cases successfully before and know what we are doing.  Secondly, in addition to our specialist knowledge and experience we always adopt a personal, friendly and caring approach and are committed to helping people like you. We always put your interests first in trying to achieve the best outcome for you.
"I am very pleased with the service received from Matthew Wilkinson.
I was informed through the process about the different options available for me and this enabled me to make an informed decision. I could not have got a better outcome! Many Thanks."
Mr E, London
It is important to use an experienced team when it comes to making any sort of claim against a Solicitor or other legal professional because these cases are often complex and difficult and the Solicitors and Lawyers' Insurers will use many legal arguments to challenge your claim. This is particularly important when the subject matter of the claim is Conveyancing or Property services. When Conveyancing or Property services go wrong it often can involve difficult areas of law and practice. This gives the Solicitors' Insurers even more opportunity to argue that not only was there no negligence, but even if there was, he was not under a duty to achieve the outcome which you say was lost by the Solicitor, or that you would have proceeded with the transaction anyway or no substantial loss has been caused.
Our team specialises in professional negligence claims against conveyancers, Solicitors and other Lawyers, which means that whatever type of claim you need to make we can help. All of our current professional negligence cases are against Solicitors and other lawyers.
We have over 25 years experience in pursuing Solicitors negligence claims from all around England and Wales you can feel sure that our team of legal experts can help you get the compensation you deserve.
We have specific experience of this type of claim having successfully pursued very many claims against conveyancers and Solicitors in respect of negligent Conveyancing and Property Services. We can also draw on our extensive experience of dealing with no win no fee professional negligence claims.
In addition to the expertise of our Solicitors we are able to rely upon the additional expertise of specialist Counsel and other experts appropriate for your case, from our contacts built up over many years. We have a lot of experience in complex cases, which means that whether your claim involves Solicitors, Barristers or other legal professionals your claim will be in safe hands.
Costs Involved In Professional Negligence Claims Against Conveyancers
When it comes to getting the legal advice and support you need we understand the cost is the last thing you want to worry about! We offer everyone a free assessment over the telephone or via email and will even give you advice there and then if we can! Moving on from that if your claim is good enough we'll give you no win no fee funding – so you only pay solicitor fees if you make a successful claim and most of your costs can be recovered from the losing party!
What Next ?
With most legal matters It is better to take action sooner rather than later. We know that contacting a Solicitor can create anxiety itself, which is why you can contact us without obligation.
We are committed to protecting your information and privacy in accordance with the law and will only use your information for the purposes of dealing with your enquiry and in accordance with our Privacy Policy, which can be found by clicking on this link.
Call us on 0800 043 9981 or from a mobile dial 0333 577 0172 or complete our Free Online Enquiry and we'll be happy to have a no obligation chat with you and explain your legal rights and options.
"I was very satisfied with your service! Thank you very much for what you have done for me, I would recommend you to anyone without a doubt!"
Mr M, Southampton
Complete a Free Online Enquiry or contact us via email on enquiry@matthewwilkinson.co.uk we'll have a no obligation chat with you about what you need and what you hope to achieve. We'll happily answer any questions or queries you have and give you advice on how to progress your matter.
You can be sure if you contact us that whatever you ask us to do for you will be handled professionally and efficiently, so you can get the best outcome possible without any of the hassle.