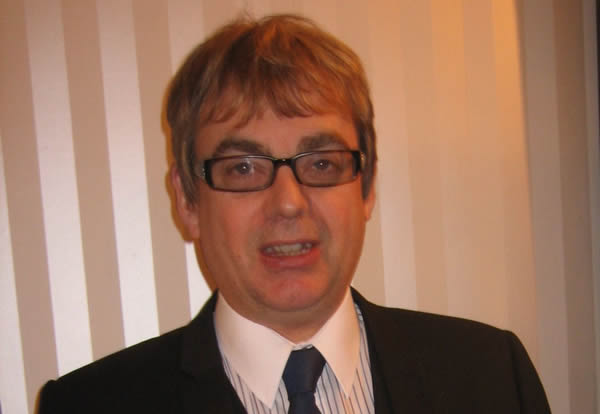 Matthew Wilkinson BA MPNLA
---
mwilkinson@matthewwilkinson.co.uk
Read More About Matthew Wilkinson
From Middlesbrough
Degree BA Hons (Law) 1980
William Hutton Law Prize 1981
Admitted as a Solicitor October 1983
Member of the Law Society and the Professional Negligence Lawyers Association.
Trained with family firm (Father and Grandfather were Solicitors)
Solicitor and then Partner in family firm 1983-1991
Set up Matthew Wilkinson Solicitors 1991
Deputy Coroner District of North East North Yorkshire 1988-1996
Acting Coroner North East North Yorkshire 1996- 2000 (District closed)
Extensive experience in a broad range of contentious and non-contentious legal work for individuals and businesses. First became interested in claims against Solicitors in 1986 and has over 25 years experience in Professional Negligence claims against Solicitors and other lawyers. Having specialised in this area of work, he has built up a niche practice, which he finds interesting and challenging, at the same time as giving him the opportunity to help people with difficult problems, which arise when they have been let down by a previous Solicitor or other lawyer.
Interests
The Law and helping people.
Football and cricket supporter
Matthew says
"I enjoy using the law in challenging situations to help people achieve a just result regardless of the apparent strength or resources of the opposition."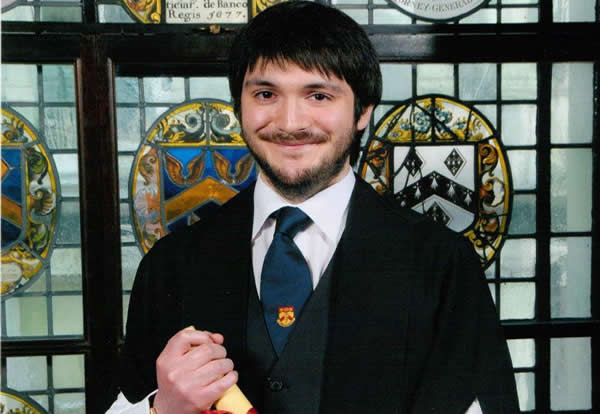 Jahan Zand LLB
---
jzand@matthewwilkinson.co.uk
Read More About Jahan Zand LLB
From Middlesbrough
Degree LLB Hons (Law and Politics) 2007
Member of the Law Society
Joined Matthew Wilkinson June 2009
Trained with Matthew Wilkinson 2009-2012
Admitted as a Solicitor March 2012
Experience gained in training with property, probate, family, general litigation and Professional Negligence. Since admission is now mainly handling Professional Negligence cases
Interests
Japanese language and animation
About Us
Matthew Wilkinson Solicitors was founded in 1991 (by Matthew Wilkinson). We are based in the North East of England and London and work for people all over the UK.
We are dedicated to the provision of a friendly, efficient and high quality legal service. Our main area of work is civil litigation, which includes any type of claim or dispute that might be resolved by the Civil Courts and Tribunals.
We are specialists in SOLICITOR'S NEGLIGENCE cases, which are Professional Negligence claims against Solicitors and other lawyers.
Free, No Obligation Enquiry
With most legal matters It is better to take action sooner rather than later. We know that contacting a Solicitor can create anxiety itself, which is why you can contact us without obligation.
We are committed to protecting your information and privacy in accordance with the law and will only use your information for the purposes of dealing with your enquiry and in accordance with our Privacy Policy, which can be found by clicking on this link.
Call us on 0800 043 9981 or dial 0333 577 0172 if calling from a mobile.

Complete a Free Online Enquiry or contact us via email on enquiry@matthewwilkinson.co.uk we'll have a no obligation chat with you about what you need and what you hope to achieve.
We'll happily answer any questions or queries you have and give you advice on how to progress your matter. You can be sure if you contact us that whatever you ask us to do for you will be handled professionally and efficiently, so you can get the best outcome possible without any of the hassle.
We are committed to protecting your information and privacy in accordance with the law and will only use your information for the purposes of dealing with your enquiry and in accordance with our Privacy Policy, which can be found by clicking on the link.
Clients Testimonials
"I recently won a claim for personal injury due to the professional way in which Matthew Wilkinson dealt with my case. I have nothing more than the highest of praise for them. I contacted them about my injuries and forwarded on all medical details to Mr L Large who I made the first contact with by phone. In turn I was told by Mr Large that he would read through all the information he received and then would let me know if he would be able to take my claim on board. He never failed to keep me up to date how things were progressing through letter and phone calls and then as time passed he then contacted me to let me know that I had won my claim. And I would like to add my name to this letter but as you have requested an anonymous reply then I would just like to say well done and may you carry on your good work to the public."