Estates and Trusts Solicitors Professional Negligence Claims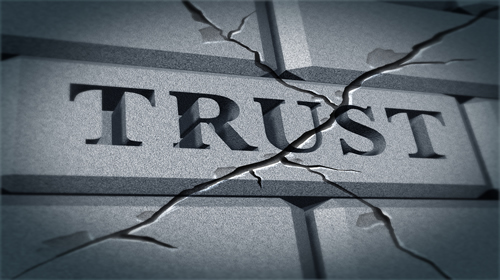 If you have entrusted, for example, the preparation of a Will or Deed of Variation or Deed of Trust or the Administration of an Estate or Trust to a Solicitor, only for things to go wrong because of your Solicitors negligence, you may not have only suffered a loss, but will rightly feel badly let down.
It is important to realise in these circumstances that not all Solicitors are the same and that if you suffered a significant loss when your Estates and Trusts case was lost or damaged by a negligent Solicitor you should be able to recover the compensation you deserve, through a professional negligence claim against the Solicitor.
There are various ways in which an Estates or Trust Solicitor might be negligent and cause you a loss. The law can protect both the Client giving the instructions and also a beneficiary or other person who might have expected to benefit from a Will, Estate or Trust had there been no negligence. Some of the main types of negligence in this area include:
| | |
| --- | --- |
| Failing to draft a Will correctly | Failing to ensure that a Will has been validly signed and witnessed |
| Failing to follow instructions to prepare a Will in time when the Testator's poor health or infirmity was known | Failing to advise of the consequences if a person who benefits from the Will (or their spouse) signs as a witness. |
| Failing to advise correctly as to the consequences of marriage or divorce on a Will | Failing to seek rectification of an incorrect Will soon enough or at all |
| Failing to apply for Probate or a Grant of Administration in time or at all | Failing to take adequate steps to identify the correct beneficiaries |
| Failing to enter or warn off a Caveat | Failing to advise about or to take out statutory adverts |
| Failing to draw a Deed of Variation correctly or in time | Failing to advise correctly about Inheritance tax |
| Failing to advise correctly about Income tax or Capital Gains tax | Failing to draft a Trust Deed correctly or in time |
| Failing to advise about the correct distribution of an Estate or Trust | Failing to advise you as to how to protect the assets of the Estate or Trust or if they were acting as Executor or Trustee failing to take reasonable steps to do so |
| Delays which are significant and cause significant loss | Failing to advise correctly about the negligence of a previous Solicitor |
As these claims are often complex it is equally important to choose a Solicitor with sufficient knowhow and experience in similar negligence claims against Solicitors to ensure that you receive the right help and guidance and to achieve the best outcome for your case.
Why Us ?
Firstly, we have dealt with these cases successfully before and know what we are doing.  Secondly, in addition to our specialist knowledge and experience we always adopt a personal, friendly and caring approach and are committed to helping people like you. We always put your interests first in trying to achieve the best outcome for you.
It is important to use an experienced team when it comes to making any sort of claim against a Solicitor or other legal professional because these cases are often complex and difficult and the Solicitors and Lawyers' Insurers will use many legal arguments to challenge your claim. This is particularly the case when the subject matter of the claim is a previous Estate or Trust case. When an Estate or Trust case goes wrong there are often difficult aspects to the case, which led the Solicitor to make a mistake. This gives the Solicitors' Insurers the opportunity to argue that not only was there no negligence, but also even if there was, you would not have obtained the outcome, which you say was lost by the Solicitor.
Our team specialises in professional negligence claims against Solicitors and other lawyers, which means that whatever type of claim you need to make we can help. All of our current professional negligence cases are against Solicitors and other lawyers.
We have over 25 years experience in pursuing Solicitors negligence claims from all around England and Wales you can feel sure that our team of legal experts can help you get the compensation you deserve.
We have specific experience of pursuing successful claims against Solicitors where the Solicitor has negligently caused a loss while handling an Estate or Trust case. We can also draw on our experience of dealing with very many Estates and Trust cases ourselves.
In addition to the expertise of our Solicitors we are able to rely upon the additional expertise of specialist Counsel and other experts appropriate for your case, from our contacts built up over many years. We have a lot of experience in complex cases, which means that whether your claim involves Solicitors, Barristers or other legal professionals your claim will be in safe hands.
Costs Involved
When it comes to getting the legal advice and support you need we understand the cost is the last thing you want to worry about! We offer everyone a free assessment over the telephone or via email and will even give you advice there and then if we can! Moving on from that if your claim is good enough we'll give you no win no fee funding – so you only pay solicitor fees if you make a successful claim and most of your costs can be recovered from the losing party!
What Next ?
With most legal matters It is better to take action sooner rather than later. We know that contacting a Solicitor can create anxiety itself, which is why you can contact us without obligation.
We are committed to protecting your information and privacy in accordance with the law and will only use your information for the purposes of dealing with your enquiry and in accordance with our Privacy Policy, which can be found by clicking on this link.
Call us on 0800 043 9981 or dial 0333 577 0172 if calling from a mobile.
Complete a Free Online Enquiry or contact us via email on enquiry@matthewwilkinson.co.uk we'll have a no obligation chat with you about what you need and what you hope to achieve. We'll happily answer any questions or queries you have and give you advice on how to progress your matter.
You can be sure if you contact us that whatever you ask us to do for you will be handled professionally and efficiently, so you can get the best outcome possible without any of the hassle.